The Freedom to Marry in West Virginia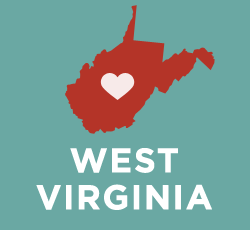 Winning Marriage: October 9, 2014
Same-sex couples began marrying in West Virginia on October 9, 2014 after the Attorney General and Governor agreed to stop defending the state's discriminatory anti-marriage ban. The state's decision was prompted by the United States Supreme Court's October 6, 2014 decision to deny review of a pro-marriage order from the 4th Circuit Court of Appeals, which set binding precedent in West Virginia. Several weeks later, a federal judge officially ruled that West Virginia's marriage ban was unconstitutional.
History and the Path to Victory:
March 11, 2000: The West Virginia Legislature passes a state statute restricting marriage to different-sex couples. Governor Cecil Underwood signs the statute into law.
2000-2014: As Americans nationwide engage in conversations about why marriage matters, national and local advocates in West Virginia take strides toward increasing understanding of same-sex couples and their families. Their work shows signs of progress again and again, as anti-gay efforts to amend the Constitution with an anti-marriage amendment fail several times.
September 25, 2013: Polling in West Virginia tracks marked increase in public support for the freedom to marry, reflecting the power of the national discussion of why marriage matters.
October 1, 2013: Same-sex couples, Lambda Legal and Fairness West Virginia file McGee v. Cole, a federal legal case seeking the freedom to marry in West Virginia. Read the initial complaint – and meet the plaintiffs.
October 6, 2014: The United States Supreme Court denies review of a pro-marriage ruling from the 4th Circuit Court of Appeals. The decision becomes binding precedent across the circuit, including in West Virginia.
October 9, 2014: In response to the 4th Circuit decision taking effect, Governor Earl Ray Tomblin announces that the state would stop defending West Virginia laws denying the freedom to marry to same-sex couples, and same-sex couples begin marrying that day.
November 7, 2014: U.S. District Court Judge Robert Chambers issues a final ruling in McGee v. Cole, decisively solidifying the freedom to marry once and for all in West Virginia. Read the ruling.
June 26, 2015: The United States Supreme Court rules in favor of the freedom to marry, ending marriage discrimination across the country.
Groups That Actively Worked on Marriage
Fairness West Virginia is West Virginia's largest statewide LGBT advocacy organization dedicated to bringing fair treatment to all West Virginians.
Lambda Legal is the United States' first legal organization dedicated to achieving full equality for gay and lesbian people. Lambda Legal was counsel in the McGee v. Cole case.
Freedom to Marry was the campaign to win marriage for same-sex couples nationwide.